Profile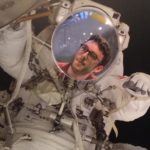 Stephen O'Connor
Curriculum Vitae
Education:

Undergraduate - Maynooth University; Postgraduate - University College Dublin.

Qualifications:

BSc Mathematical Physics; MSc Space Science & Technology.

Work History:

For the first 2 years after secondary school I worked in a motor tax office and a hotel bar. The following 4 years I worked as an online poker player. After completing my MSc, I started working at the European Space Agency.

Current Job:

Materials Engineer

Employer:

The European Space Agency (ESA) – think of it as like the European version of NASA.

It is made up of thousands of scientists from many European countries who bring their skills together to design, build and fly satellites in space. The satellites give us information which help us to learn important things about our planet, the Solar System, and the Universe.

My research at ESA is funded by the Irish Research Council who I would like to acknowledge for their support.
Favourite thing to do in engineering: Using scientific principles to build awesome things, like satellites!

About Me: A curious mind with an appreciation of the world around us.

Read more

I am from Dublin and have been living in the Netherlands for about two years now. Growing up, I was always interested in how things work, so I would read books to find out, but I would also try to figure things out myself. I enjoyed building things with Lego, constructing little huts with my friends in the local park, and learning about the world around me. When I was about twelve, I started reading books about stars and planets. I didn't understand everything but was fascinated by what I read. At that time, a burning curiosity about space and about life itself was ignited inside me that has led me down the path to where I am now.

Reading has always been a favourite pastime. Harry Potter was a cornerstone of my teenage years–I'm in Gryffindor! More recently, I have enjoyed The Foundation series by Isaac Asimov, the greatest sci-fi writer of our time. I don't have much time these days to play computer games, but my favourites are still Street Fighter and Final Fantasy.

Aside from science and reading, I also love sports such as football, rugby, basketball, and snooker. I play 5-a-side football in a league at work, and it's super fun. Another great passion of mine is playing poker. I played it online professionally for four years. It has taught me the value of discipline and persistence, and that in life, sometimes you have to take chances to achieve great things.

My Work: I test different materials to find out if they can be used to build satellites.

Read more

Our planet is surrounded by a thick layer of gases (air) called the atmosphere which stretches several hundred kilometres above the surface. The environmental conditions beneath the atmosphere are very different to what they are like above it. Materials above the atmosphere, or in space, are exposed to different pressure levels, extreme temperatures and high energy radiation coming from the Sun. Satellites operate above the atmosphere so the materials they are made from must be able to survive and work in quite hazardous conditions. It is important to make sure the materials can withstand these conditions before a satellite is launched and this is where my work comes in.

I work in the Materials and Electrical Components laboratory at the European Space Agency. We have facilities here that can recreate the environmental conditions that exist in space. I place materials inside a large chamber and expose them to space-like conditions for days, and sometimes even months. During and after each experiment, I analyse the materials using different instruments to see how they have reacted to the space-like conditions. If they pass the test, we can use them on our satellites. Pretty cool, huh?

My Typical Day: I carry out experiments on materials, analyse and interpret what happens, and report my findings.

What I'd do with the money: I would make a YouTube series for Irish schools on materials, the space environment, and the challenges facing future missions.

My Interview

How would you describe yourself in 3 words?

Inquisitive, logical, witty

What's the best thing you've done in your career?

Be involved in ESA's BepiColombo mission to Mercury

What or who inspired you to follow your career?

Images of the Universe taken by the Hubble Space Telescope

What was your favourite subject at school?

Physics

What did you want to be after you left school?

Professionally a physicist (secretly a superhero)

Were you ever in trouble at school?

Never serious trouble but enough mischief to keep it interesting

If you weren't doing this job, what would you choose instead?

I would like to be a basketball player but more realistically perhaps a science fiction writer

Who is your favourite singer or band?

Hard to pick one so I give you three: Tool, Deftones, Pink Floyd

What's your favourite food?

Definitely pizza! :)

What is the most fun thing you've done?

Riding front row of the roller coaster 'Sheikra' at Busch gardens in Florida. Felt like I was flying!

If you had 3 wishes for yourself what would they be? - be honest!

To be able to 1) fly, 2) live thousands of years, and 3) time travel.

Tell us a joke.

What did the inventor of the knock-knock joke win? A No-Bell prize :p
---
---
---