Profile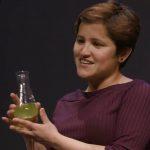 Sita Karki
Curriculum Vitae
Education:

Western Michigan University (USA), Geosciences

Qualifications:

PhD (Geosciences)

Work History:

Worked with Michigan Geological Survey as Geographic Information System Technician

Current Job:

Earth Observation Computational Scientist

Employer:
About Me: I am a scientist who believes in continuous improvement and problem solving.

Read more

I was born in Nepal, completed my higher education from the USA and currently regard myself as a resident of colorful Galway on the west coast of Ireland. 

I love to make traditional Nepalese food while listening to music. I am passionate about traveling and exploring cultures around the world, of course, it has been changed with the pandemic. With the lockdown, I have extended my hobbies to nature photography and writing. In my free time, I usually read books and watch movies, music videos and documentaries.

My Work: I study the environment using a technique called remote sensing which means I use satellite imagery taken from the space.

Read more

There are numerous satellites, hovering around the earth, and I used those pictures (kind of like selfies taken by our earth) to find out what is going on here in our environment. I use big satellite images to study the past and present condition of the environment. I used programming to write codes for computers which will process these big data sets.

My Typical Day: I process satellite data and read scientific articles.

What I'd do with the money: Considering the global pandemic, I would like to organize an online science talk event, TED-Ed Student Talk.

Read more

I would like to organize virtual TED-Ed Student Talks for Irish school students where they will learn about TED-style talks and selected students will get the opportunity to showcase their science passion and creative ideas. It will help develop science communication skills which have become essential as we navigate the world of science virtually. The aim of the event is to expand the creative ideas of students and share it with the world so that others can get inspired.
My Interview

How would you describe yourself in 3 words?

A life-long learner

What's the best thing you've done in your career?

Developed the early warning system for natural hazards.

What or who inspired you to follow your career?

Too much of National Geographic Channel :)

What was your favourite subject at school?

Environment, Population and Health

What did you want to be after you left school?

Environmentalist

Were you ever in trouble at school?

Not going to tell you now (hint: it's not positive).

If you weren't doing this job, what would you choose instead?

I love to teach, so may be a teacher

Who is your favourite singer or band?

Keith Urban

What's your favourite food?

Nepalese food called "MoMo"

What is the most fun thing you've done?

Took part in a "Presidential Debate 2016 Skit" at a graduate school banquet where my friend played as Hilary Clinton, and I played as Donald Trump.

If you had 3 wishes for yourself what would they be? - be honest!

Travel to Space; Give away textbooks for free; Give away laptops to students all around the world

Tell us a joke.

Sorry I have two jokes. First joke: Why did scientists not find any earthquakes on Mars? (Answer: because Mars would have Mars-quakes, not earthquakes). Second joke: One person brought a rock to a remote sensing scientist and asked if she can identify the rock. The remote sensing scientist told a person to go very far so that she could remotely sense the rock and identify it (the catch: remote sensing scientists are so used to seeing things from far, they don't know what to do when they are very close, Ssssh don't tell anyone).
My profile link:
https://kilogram21.imanengineer.ie/profile/sitakarki/
---
---